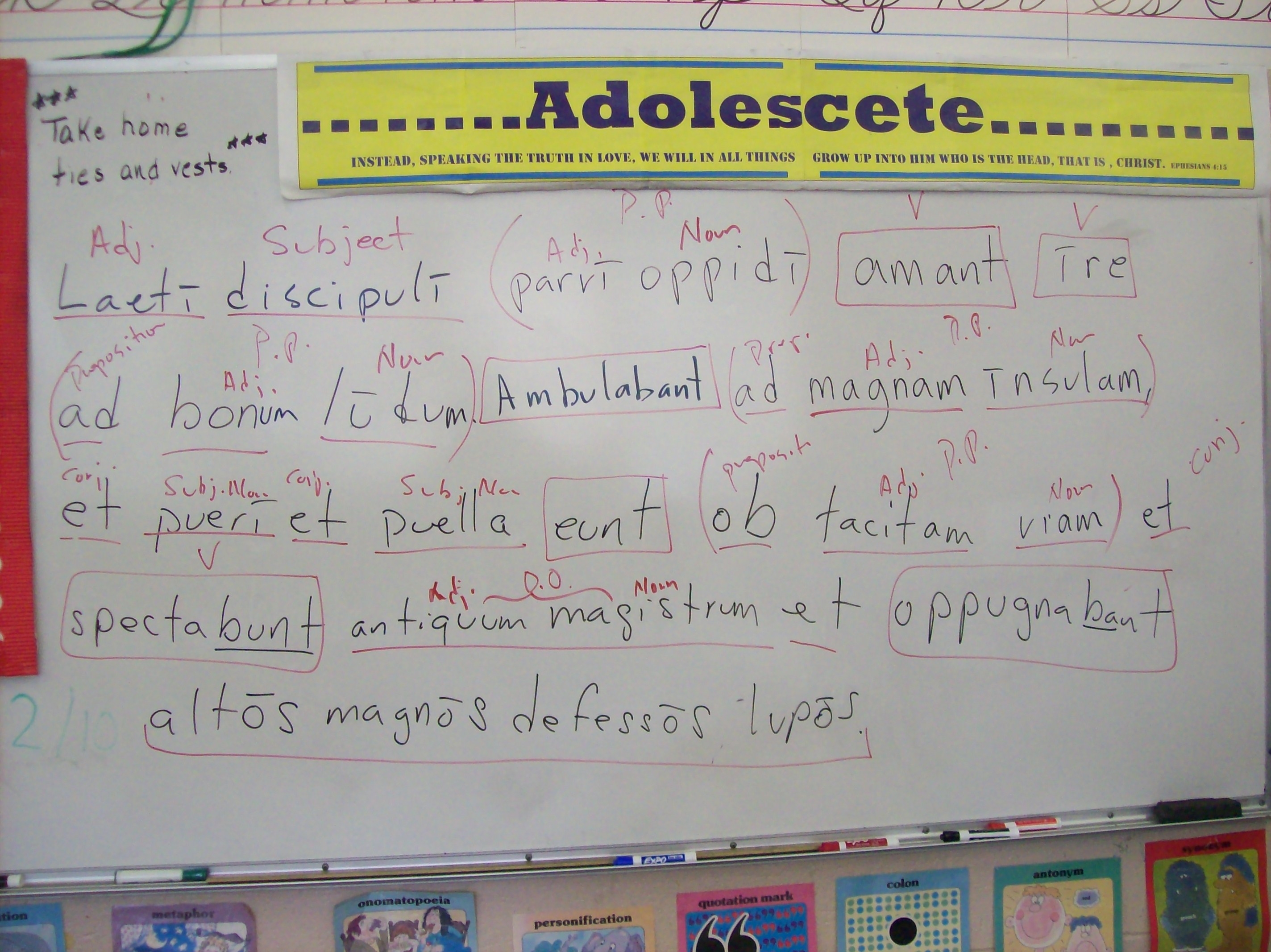 The above picture was taken this week when I was working with the fourth grade Latin students at Augustine School.  I had made up this fun story, and then the class translated it (not really a "story," but some sentences utilizing vocabularly which the students know!).  Then we labeled every word, clause, etc., in the sentence.  When I stood back and looked at it, I thought, "My!  This is a real joy, and these students are actually doing some neat Latin work!"  For those who are interested, the "method" is rather basic.  We put all the verbs in "boxes," we put prepositional phrases (including words in the genitive case) in brackets, we underline remaining words, and then we label each and every word.  Watch out for the Augustine fourth grade students as they progress this year!
This is one of our "silly sentences/stories" and can be translated as follows:
"The happy students of the small town love to go to the good school.  They were walking to the large island, and the boys and girl go in front of the silent road, and will look at the old teacher, and were fighting the high, large, tired wolves."